Church of St. Mary and All Saints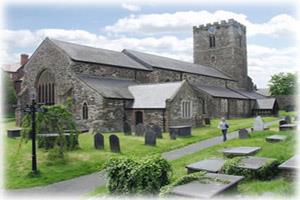 In light of COVID-19, please make sure you check with your travel and activity or attraction providers before travelling. You can get the most up-to-date information on COVID-19 in Wales at the Public Health Wales website.
Details
Conwy Parish Church, founded in honour of the Blessed Virgin Mary and All Saints, was originally the Cistercian Abbey of Aberconwy whose foundations were marked out in the late 12th Century.
Directions
Car parking available in large public car park across Rosehill Street to the South.