Churches South of Pembroke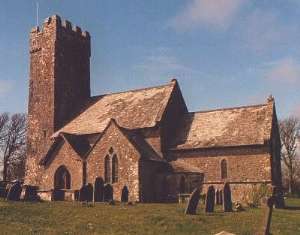 Wales is operating country-wide restrictions and is currently at coronavirus alert level four, with strict measures in place to limit the spread of the virus. Please check on the Welsh Government website before visiting or travelling to Wales or within Wales.
Details


St Mary's Church, Angle is a medieval church sitting beside a creek near the head of the Milford Haven. This creek was the place where Henry II collected his ships for the invasion of Ireland.
Opening Details
Open all the time
CHURCH SERVICE TIMES

1st Sunday of the month:-
9.15 a.m. Holy Eucharist - Castlemartin Church
11.00 a.m. Matins - Angle Church
11.00 a.m. Holy Eucharist - St Twynnells Church

2nd Sunday of the month:-
9.15 a.m. Holy Eucharist - Castlemartin Church
11.00 a.m. Holy Eucharist - Angle Church

3rd Sunday of the month:-
9.15 a.m. Matins - Castlemartin Church
11.00 a.m. Holy Eucharist - Angle Church

4th Sunday of the month:-
8.00 a.m. Holy Eucharist (said) - Angle Church
9.15 a.m. Holy Eucharist - Castlemartin Church
11.00 a.m. Holy Eucharist - Bosherston Church


Facilities
Facilities for hearing impaired