Cwm Beth and Middle Barn at Brecon Beacons | Black Mountains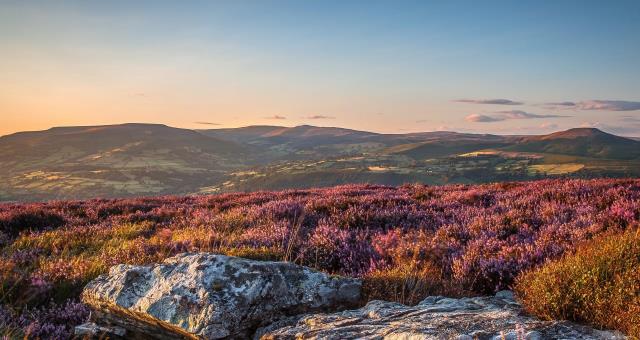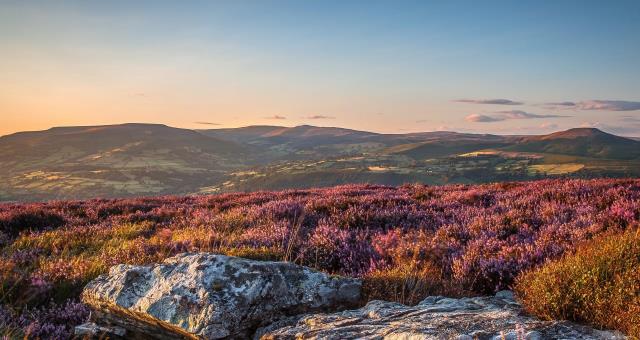 Walking Route, free entry
Details
This is a gentle walk with nothing too demanding for the walker.

The pay and display car park to the east of the main A40 (Beaufort Street) as it goes through the village. Exit the car park into Standard Street and turn left down to Beaufort St. Turn right, go passed the Bear Hotel and on passed the petrol station. Turn right up Llanbedr Road and walk for several hundred yards where you will turn left into Oakfield Drive. After about 200 yards turn right up Darren View. At the top of the road it bends round to the left. Follow the road and continue on the flat until the road stops. On your right there is a large 5 bar gate onto a sunken lane. Turn left and immediately on your right there is a style into a field with various large sheds in it. There are sometimes donkeys in this field. The path heads on passed the buildings and up the field over towards another style.

The path continues north for the best part of a kilometer parallel with the Cwmbeth Brook within earshot down in the steep gully to the left.There are beautiful views of the Table Mountain over to your right.

The gully with the Cwmbeth Brook in it is heavily wooded and eventually as you carry on the path gets closer to the brook as the gully gets shallower. Eventually the path forks at a wooden bridge across the stream. The main path continues north along the stream. You must take the wooden bridge (Grid Ref: SO219201, see photo) . Once across the bridge the path goes steeply up the bank and soon emerges into an open field looking west towards the Brecon Beacons. Cross the fields via the styles towards Middle Barn and then through the small livestock yard

A signpost has been placed for walkers going to Crickhowell amongst a set of very derelict ruined buildings. Wend your way through until the path intersects the other side of a style with the track going up to the house at Twyn. Turn left down the hill away from Twyn and follow the track down through a gate and down the hill towards the farm. When at the farm go through the gate and turn right (through a second gate onto Pregge Lane. At SO215193 the sunken lane you crossed over at the end of Darren View intersects with the lane from the left. Turn along it, across the bridge over the Cwmbeth Brook and in a few yards go through the 5 bar gate out onto Darren View. Retrace your earlier steps back into the centre of Crickhowell.
Access: SO218185
Duration: 2Hours
Miles: 2
Prices
Free entry
Pay and Display Car Park £2.50
Directions
Plan route using Google maps
Map reference: SO 219181 Lat: 51.85619 Long: -3.13510
The Black Mountains lie within a triangle defined by the towns of Abergavenny in the southeast, Hay-on-Wye in the north and the village of Llangors in the west. Another 'gateway' town to the Black Mountains is Talgarth