Antur Stiniog Mountain Bike Centre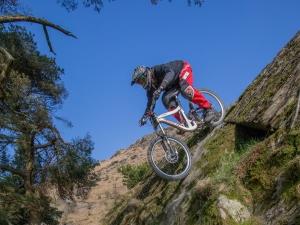 In light of COVID-19, please make sure you check with your travel and activity or attraction providers before travelling. You can get the most up-to-date information on COVID-19 in Wales at the Public Health Wales website.
Details
The Antur Stiniog Visitor Centre, with café, bike wash, showers, toilets, outside seating area, roof terrace, and ample parking space is one of only a few uplift centres in Wales with blue, red, black and double black trails.
Prices
Pre-booked: All day: £26.00

On The Day Prices: All day: £26.00 Evening: £16.00 Single uplift: £3.00

Please note - single uplift tickets are only available if the space is there.