Elidir Fawr Mountain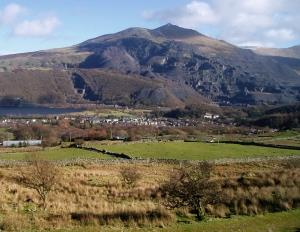 In light of COVID-19, please make sure you check with your travel and activity or attraction providers before travelling. You can get the most up-to-date information on COVID-19 in Wales at the Public Health Wales website.
Details
Elidir Fawr is a 3029 ft high mountain in Snowdonia, the northernmost peak in the Glyderau.
Directions
Elidir Fawr can be accessed from the village of Deiniolen which is north-west of Llanberis off the A4244 or from Nant Peris (south-east of Llanberis on the A4086).