Carnedd Llywelyn Mountain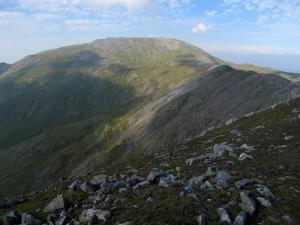 Wales is operating country-wide restrictions and is currently at coronavirus alert level four, with strict measures in place to limit the spread of the virus. Please check on the Welsh Government website before visiting or travelling to Wales or within Wales.
Details
Carnedd Llewelyn (3491 ft/1,064 m) is a mountain massif south-east of Bethesda in the Carneddau range in Snowdonia. It is the highest point of the Carneddau and the second highest peak by relative height in Wales.
Directions
Carnedd Llywelyn can be accessed from the village of Gerllan off the A5 at Bethesda or from Llyn Ogden which is on the A5 south-east of Bethesda.