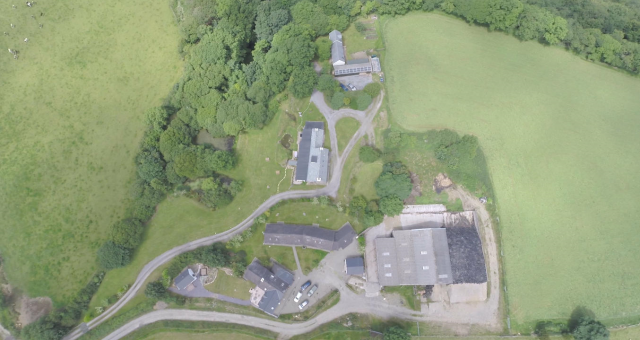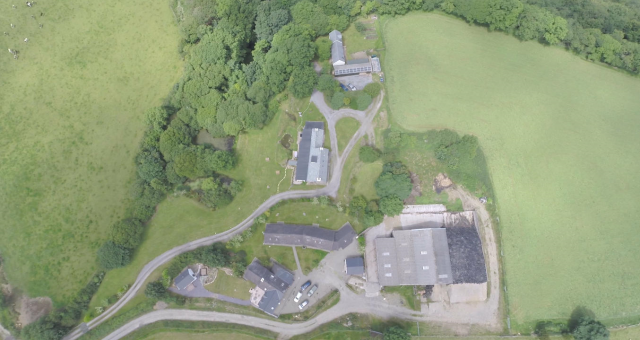 Self-catering with 2 units £236-£550 pupw sleeps 4
Pontfaen,
Fishguard,
Pembrokeshire,
SA65 9TU
Details
Tregynon Cottages are 4 Star Accredited stone built country cottages situated above the wide open Gwaun Valley and nestled below the Preseli Hills. They are in the heart of Pembrokeshire Coast National Park, four miles from the village of Newport and the beautiful Pembrokeshire Coastal Path. To one side stands proud Foel Eryr (Eagle Mountain) and to the other stands Carn Ingli (Mountain of Angles) and beyond that is the Atlantic Ocean. The Gwaun is a very special place: its tranquillity calls you to it and will lure you back time and again.

Tregynon Cottages offer warm, cosy and peaceful country cottages set in open and rolling farmland. But what makes them different is their focus on providing purpose built facilities for walkers and cyclists: a drying room with independent lockable storage; a map room for walking instruction, planning and local information; carriage to and from walking start and finish when feasible; and an indoor bike-friendly facility for housing, cleaning and repairing bikes.

The cottages are set in approximately one acre of land and consist of a two bedroom, two storey main residence (Dan Y Mynydd) which is lived in by Ian and Carol Pattinson – the owners – and two single storey cottages (Foxglove and Honeysuckle) which they rent out all year round. All the buildings date to the 16th century and are of local stone construction: they were all originally farm outbuildings.

Foxglove and Honeysuckle have been internally modernised and extensively refurnished to a high standard in late 2014. Visit Wales have awarded both cottages 4 star accreditation and assessed Tregynon Cottages as Walker Friendly and Bike Friendly. The cottages enjoy private parking and sit within lawned grounds surrounded by countryside and farmland. Both enjoy open views.

Ian and Carol know that more than anything else you, rightly, expect to receive a value for money experience during your holidays but you also recognise it is fair that you pay the right price for that experience. We believe that they have achieved the right balance and priced their cottages accordingly.

And they have also listened to what you want when you return from your day out. Regardless of whether you have had an energetic day's walking, whether you have been sightseeing, relaxing by the coast or just sitting on a hill unwinding from your usual routine: you want the same things from your accommodation. You want to be able to sit in comfortable and warm surroundings and feel that you are completely free to make your own decisions about what to do next and when. And the unlimited superfast Wi-Fi will help your planning! Each room has its own en-suite enabling you to shower or bathe whenever you want to and there is constant hot water and central heating provided by green energy biomass system; you want to be able to prepare your own meals in your own well-appointed kitchen or know where to go if you want to eat out; you want to be able to listen to music, watch some television or a DVD, catch up on your e-mails, read a book or just sit in silence and soak in the atmosphere of your 500 year old surroundings; and you want to be able feel that Welsh ambience. If you need to wash your own clothes and have somewhere to hang them to dry you can; if you want to be able to sit outside in your own private area with your own garden furniture, you can. And when you get to your bed you want to be able to sleep soundly and in comfort knowing that you are secure in your 2 feet thick walled surroundings and dream of what the next day holds for you.

Equally, they have also thought carefully about what you don't want! You don't want hidden extras and so they are clear – all electricity and gas, water, towels, bedding and the starter packs are included in the price. If you do want to change your bedding or have new towels during a stay of less than 7 nights they will ask for a small payment but for over seven nights there's no charge.

These excellently placed and facilitated cottages are superb and well worth consideration.
Tregynon Cottages boast two, two bedroom 16th Century country cottages, both sleeping up to four people. There is also a purpose built drying room and map room for walkers. They are accredited as 4 star and are 'walker and bike friendly'. Children welcome from any age.
Directions
Plan route using Google maps
Map reference: SN 053344 Lat: 51.97473 Long: -4.83477
Full instructions are on the website but are repeated here for your ease.

SATNAV Users

Satnav users should enter the following postcode: SA65 9TU. But note that with 0.5 miles to go it will try to take you through some smart looking red-brick gates. Do not do so: instead look for the White sign board to Tregynon Cottages on opposite side of the road to the brick gates. This sigh will take you down a metalled road for 30 meters and then a second identical sign will point right down a farm track for about 0.5 miles and TC is signposted at the bottom of the track.

Non-SATNAV Users

From Carmarthen and the South East(M4)
1.From Carmarthen (or it's by-pass, there is no need to go into Carmarthen itself if coming from the M4) take the A40 towards Haverfordwest passing by St. Clears and Whitland.
2.After crossing over the A478 (Penblewin roundabout) take the first right turn (B4313) signposted to Bethesda.
3.Follow the signs for the B4313 towards Fishguard, passing though Maenclochog and Rosebush.
4.At the crossroads with the B4329 (the first crossroads after Rosebush) cross straight over.
5.Take the next right hand turn off the B4313 (signposted to Pontfaen and Cwm Gwaun).
6.Proceed for about 3/4 mile taking the first turning on the right
7.Proceed for about 1 1/4 miles taking the first turning on the left and follow our signs.

From Haverfordwest
1.From Haverfordwest take the B4329 to Cardigan.
2.Stay on the B329 passing through Crundale, Woodstock and Tufton.
3.Shortly after Tufton, turn left (onto the B4313) at the crossroads signposted to Abergwaun/Fishguard
4.Follow instructions 5, 6 and 7 above.

From Fishguard
1.From the town square take the A487 to Cardigan but almost immediately, take the first turning on the right.
2.Take the first left hand on to the B4313
3.Stay on the B4313 for about 6 miles when you will pass a large sign showing "Maenclochog 4 miles." Take the next left hand turn after the sign (1 mile).
4.Follow instructions 6 and 7 above

From Newport and the North
1.From Cardigan take the A487 towards Newport and Fishguard.
2.Approaching the outskirts of Newport, turn left at the large Brown road sign towards 'Penlan Uchaf Gardens'
3.At the top of this road turn left towards Cilgwyn and Cwm Gwaun. Stay on this road until you come to a 'T' junction (approx. 2 1/2 miles).
4.Turn left at the 'T' junction towards Maenclochog and then almost immediately fork right up a steep hill.
5.Proceed for about 2 miles taking the first turning on the right and follow our signs.

Facilities
Children welcome
Radio
Television
Ironing facilities
Private parking
Garden
Dogs/pets NOT accepted
Building of historical interest
Central heating
Laundry facilities
Freezer
Microwave cooker
Dishwasher
Linen provided
WiFi or internet access
DVD player
CD player
Single sex groups welcomed
Hairdryer
High chairs available
Cots available
Barbecue
Drying facilities
Washing machine
Mobility Accessibility Facilities
Tregynon Cottages boast two, two bedroom 16th Century country cottages, both sleeping up to four people. There is also a purpose built drying room and map room for walkers. They are accredited as 4 star and are 'walker and bike friendly'. Children welcome from any age.
Self-Assessed Accessibility Details
Parking
Parking for Single unit properties:

Parking space provided

Within 50 metres approx. of entrance

Parking for Multiple unit properties:

Within 50 metres approx. of entrance

Designated parking space provided for guests with disabilities
Drop-off point for guests outside entrance

Surface of the car park and pathway leading to entrance:

Gravel

Route from the parking area to the entrance:

Steps and no ramp
Access
Level access (no steps/thresholds) or access by ramp or lift to:

Toilet and bathroom
One or more bedrooms
Lounge
Kitchen
Dining room

Good contrast between the floor and walls
Bed/ Bathrooms
Bedroom furniture can be re-arranged if requested by guest
Bedrooms available with non-allergic bedding (ie non-feather pillows)
Bathrooms available with:

Separate shower unit
Bath with shower
Bath
Entrance
Steps to the main entrance:

two

Number of steps to entrance
Kitchen
Sink taps have lever handles
Notes
The Cottages are approached by a half-mile track, recently concreted in large part. From the car park, gravelled pathways lead to: 1. Foxglove, 20 meters away and with one step up and 2. Honeysuckle, 40 meters away and with one step down and two steps up. The external doors are 800mm wide with small entrance lobbies. Both kitchens are compact. All rooms are at ground level and there are no internal doorsills. All bedroom have own en-suite. Internal door widths vary: two in Foxglove are 650mm but all others are a minimum of 720mm wide.